At St. John's we have a thriving social life. We have an enthusiastic team who organise regular events such as Summer and Christmas Fairs and Harvest Suppers, as well as planning new ventures.
For example!
On 6th September there was a
hugely successful evening of
comedy with Andy Kind. He is
a nationally successful comedian.
Search his Facebook page for
more details.
On 15th November nearly 90 people enjoyed a quiz evening in the church. The "fish and chip" supper was super. The atmosphere was warm; good humour and friendly competition abounded. The only downside was my team didn't win!
The last Skittles evening was 24th May. Once again it was lots of fun, crowded and even made a profit.
Congratulations to Simon Haddon for being "Victor ludoram".
Click here to see a collection of pictures from a similar evening in 2017.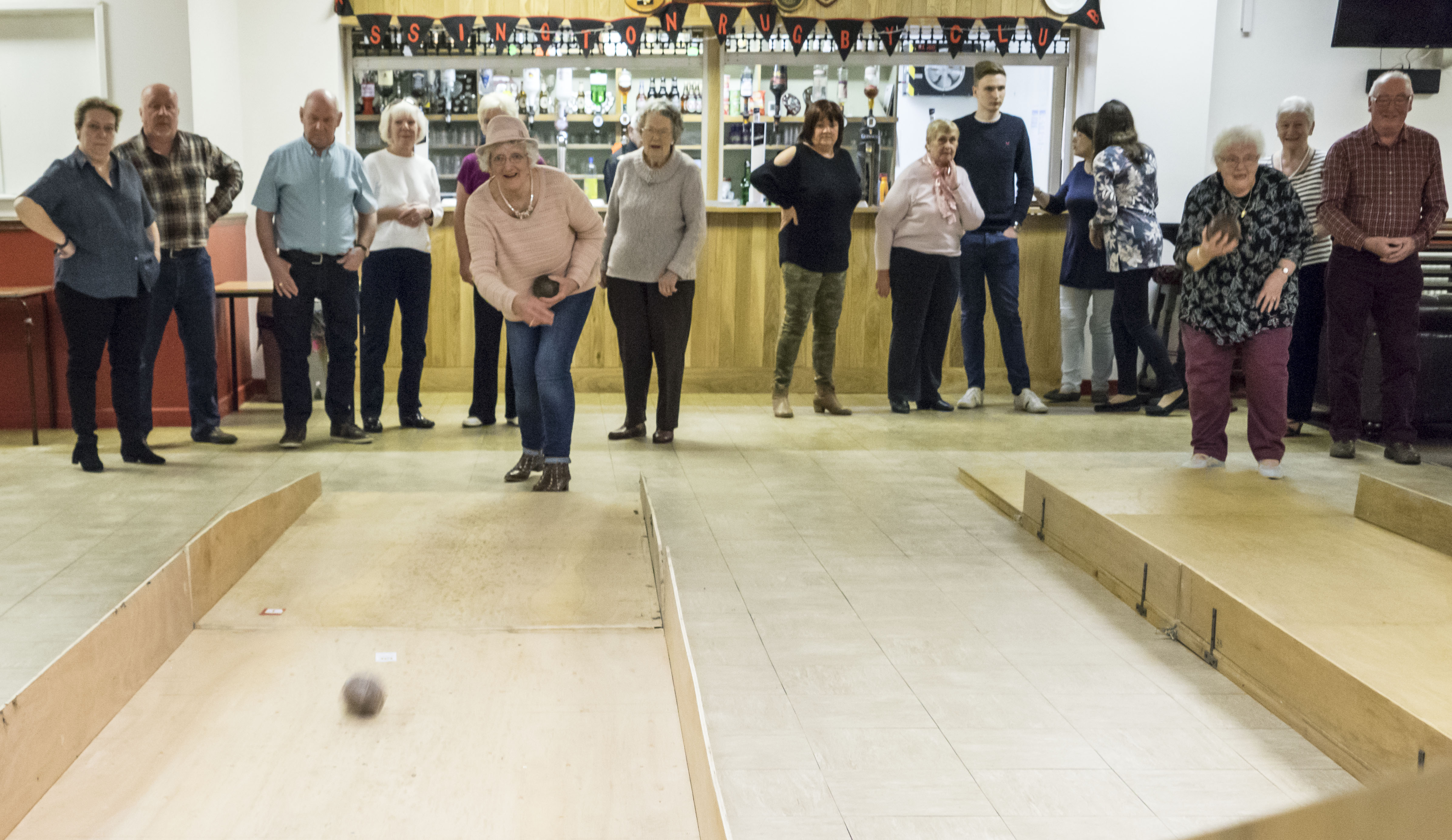 On February 17th we held a quiz in the church. 14 teams battled it out and it was great fun.
With fish and chips halfway through and extra "Pointless" rounds thrown in as extras by Kath, there was never a dull moment.
Click the small pictures to see them full size.
Why don't you join us?  Everyone is welcome ! We aim to raise much needed funds for our church but more importantly we have fun and provide an opportunity for members of the community to join together and get to know each other.
The last Barn Dance on Saturday 30th September 2018 at Essington Rugby Club was great fun. Click the picture to see more.