This is a new Sunday evening service. The first one is 23rd April.
It will always be on the 4th Sunday of the month at 6 o'clock. It will last about an hour. You can eat and drink before, during and after the service (but don't rely on it for your full evening meal!)
The band will play several songs for all to join in with as you wish. The words will be on a screen.
The exact format of the service has yet to be decided. Indeed it may never become fixed. Worshipping  with the G Band can be great fun as well as inspiring. There will be many different ways people will want to make the most of it. We will adapt as we experience. Come and be part of this new development.
There are rattles, cymbals and other instruments to make a noise with if you want to join in. Children should love it! Very young children can play with a range of toys in the Play Area which is right among us.  There will be plenty of room in the church to move away to a quieter area if you prefer greater tranquility.
By all means bring something to eat and drink for yourself or to share with others but you don't have to.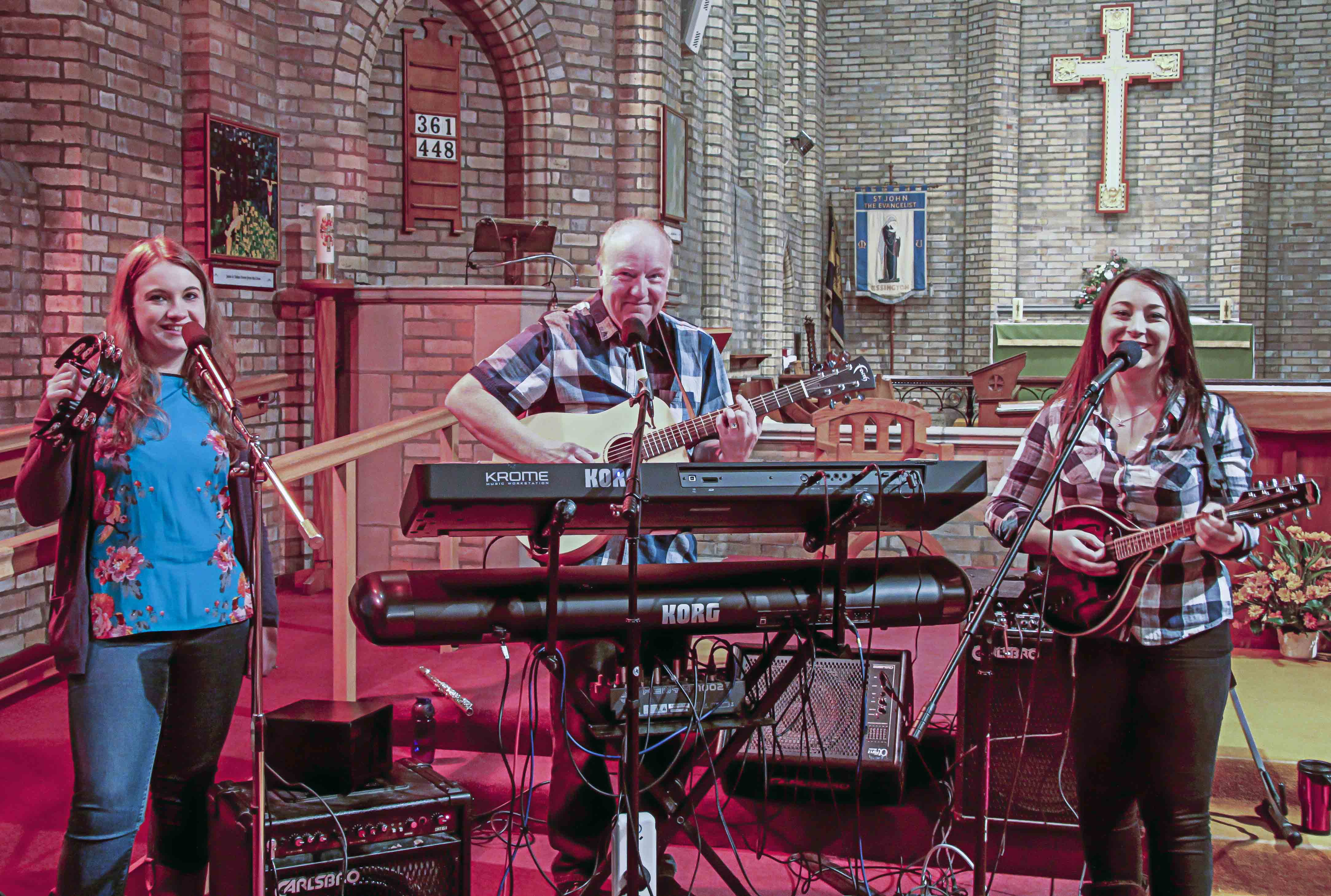 Music from the band will soon be available to take home on a CD.